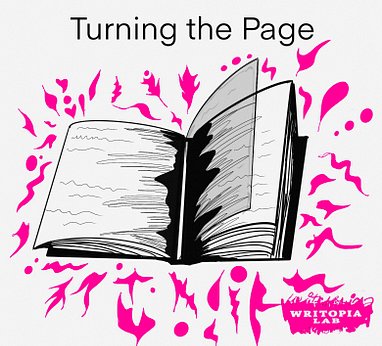 Turning the Page is Writopia Lab's teen-led social justice commitee. We are committed to giving teen writers and artists a platform to express themselves and speak on pressing issues in America.
Last year, Turning the Page published an anthology of teen artwork and writing that sought to raise awareness and aid in destigmatizing mental illness. This year we are publishing an anthology which explores 'identity' from diverse viewpoints.
There are no rigid requirements for submissions as we encourage unconventional submissions! If our editors think a teen's piece is a strong fit for our anthology, we will reach out to the creator with specific feedback and suggestions to help the work thrive in the context of this anthology.
Open to ages: 13-18
Deadline: *** submissions are currently closed.
Minority students who do not see themselves represented in literature and media may face long term ramifications due to a lack of representation. For this reason, we have compiled a list of beautiful children's books that feature diverse characters and touch on themes of empathy, tolerance and understanding. We are going to donate these books toTitle 1 schools in the Bay Area, Lower Hudson Valley and D.C. This will not only enhance the sense of belongingthat all children should feel, but also make strides in combating educational inequity within the United States. We are in the process of creating an Amazon wishlist, so individuals can easily purchase a book which will be directlyshipped to us for distribution.
- If you would like to donate a book, DM us at @turningthepagewritopia or email us at turningthepage@writopialab.organd we will send you the wishlist as soon it is ready!
- If you want to become even more involved, also contact us! We can send flyers for you to hang in your local community, as well as potentially collaborate to organize a fundraising event.
Turning the Page team:
Sam Lippman
Léna Roy
Sabbia Gale-Donnelly
Marissa Michel
Anushka Kumar
Emma Wasserman
Joanna Howson
Shelcid Lopez
Leila Jackson
Pandora Schoen
Michelle Qiao
Riddha Iyengar